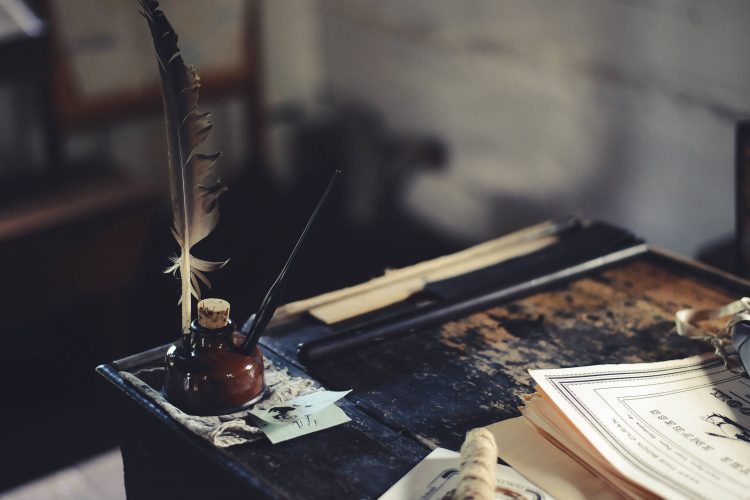 Finding the creativity in everything you write.
What most of us picture when we hear "creative writing" is an 18th century poet dipping their pen into an inkwell by candlelight. While this is true for some of us (although MacBook's have proven to be exceedingly more efficient than inkwells), my first few months as a professional writing student have reminded me that all writers seek to communicate their intended purpose to the best of their ability. We tend to think of creativity as a product, when it's really a fundamental process of inspiration, information, and diligence that applies to both Huckleberry Finn and the Adobe Photoshop homepage.
Inspiration
Inspiration is often found in unexpected places, IKEA coffee tables included. In a recent blog post, instructional designer Ashley Chiasson describes how an experience with vague and inaccurate IKEA assembly instructions made such an impression on her that instead of just cursing IKEA to anyone who would listen, she "vowed [to] write a better user manual, and began researching how one becomes the person to write such manuals." Because of this she discovered technical writing, which then further expanded into a successful career in instructional design and e-learning solutions. Wayne Yoshida, a technical writer for Agility Fuel Solutions, devoted an entire LinkedIn article to the strange occurrences that inspired his most memorable work. He describes how a fake rubber arm hanging out of the back of his friend's Chevy Tahoe first made him laugh, then gave him an idea for accessing DC power from his car, then led to a May 2016 CQ Magazine article about portable power sources for amateur radio equipment. No, neither of these instances birthed a New York Times bestseller, but both Chiasson and Yoshida used the most mundane and even annoying of circumstances to create something (or in the case of Chiasson, a whole career's worth of things) innovative, relevant, and compelling.
Information
Every creative writing instructor I've ever had has repeated the mantra that "all good writers must be good readers." This means both enjoying the good and enduring the bad to learn what works and what doesn't. If you've ever read a particularly clever product description or tried to decipher a horrendously complicated software installation guide, you'll understand why this applies to other types of writing as well. In 13 Suggestions for Content Marketing Inspiration, B2B online marketing agency KoMarketing suggests that content marketers continuously read Amazon reviews of their products, services, or industries in order to directly market to the desires, criticisms, and observations of their customers. Technical writers not only research the subject matter they're writing about, but also read user manuals, installation guides, and reference manuals to learn how to relay information in the most clear, detailed, and accessible way possible. For copywriters and marketers, there are quality podcasts that focus on best practices, strategies, and resources. From adhering to proper poetic structure to creating a succinct and informative blog post, a key part of the creative process for all good writers is knowing how to effectively deliver their initial ideas.
Diligence
Creativity always goes hand in hand with skill, and skills need to be practiced and nurtured. Fiction writers hear this all the time and are encouraged to keep up habits like journaling and subscribing to daily writing prompts. Mike Pope, a tech editor for Microsoft, posted on his blog twelve "practice drills' for technical writers that include keeping a blog of how-to procedures, practicing different types of documentation styles, and even writing for publication to maintain discipline and gain editorial feedback. Practicaleccommerce.com recommends that B2B content marketers keep a personal blog and even take on occasional freelance projects to maintain and heighten their skills. Form and content aside, core writing skills and necessities remain the same and require cultivation and discipline.
What it boils down to is that creativity is more a case of motivation and dedication than plot lines and settings. Next time you dismiss an article on the best practices for skewering shrimp as fluff and term Anna Karenina profound, remember that both Tolstoy and that obscure internet blogger gave ample amounts of time, skill, and genius to give you the very best of their craft.