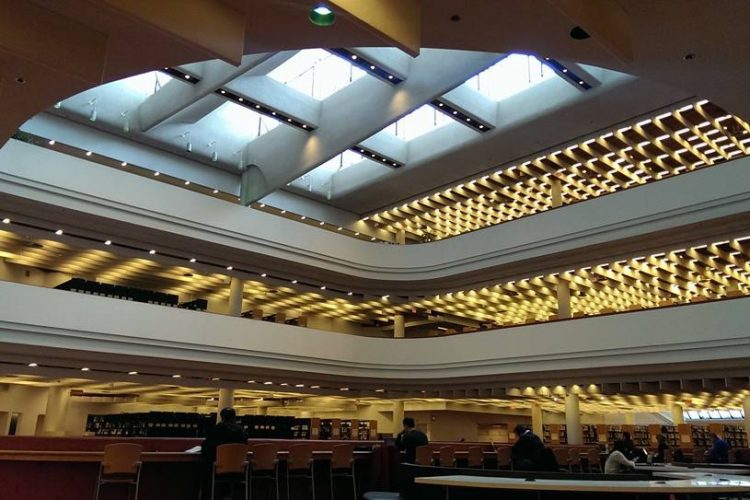 Noun: special words or expressions that are used by a particular profession or group and are difficult for others to understand.
I began this post the same way I began many of the academic assignments I wrote in university: by navigating to google.com. The difference this time, however, was that I kind of knew what I was supposed to be writing about.
Academic writing—the eloquent, elevated, facts-filled prose that all your university assignments are written in—is often condemned as the bane of the creative writer's existence. It is stuffy, unoriginal, and wordy. It is simultaneously limited and limiting, with its page quotas and word counts and strict formatting requirements.
The worst part about academic writing, though, is how much of it involves typing so very much while saying so very little.
Take, for example, the following quote by Karl Marx on his theory of alienated labour: "If the product of labour is externalization, production itself must be active externalization, the externalization of activity, the activity of externalization. The alienation of the object of labour is only the résumé of the alienation, the externalization in the activity of labour itself."
Uh… What? Where do I even start?
What our buddy Marx is trying to say here is that capitalism separates the worker from his or her products. The more someone works, the closer they get to losing their identity. This is because the worker feels that their labour, which is connected to their entire sense of self, is owned by someone else—the people they work for. This is alienation, and it's generally pretty bad.
It's almost as bad as that passage above.
What makes that passage "bad" is not its ideas—for 200 years, academics have argued that Marx makes a valid point. What makes it bad are the lengthy words (averaging 15 letters), the repetition of things we don't understand, and, most obviously, the glaring jargon that is "production" and "externalization" and "alienation."
Why the fancy words, academia?
This guy[1] (warning, academic paper!) believes that academic writers use larger words to seem smarter. It's almost as if a larger vocabulary means you have a larger brain. The purpose of academic writing is to relay information that proves you are intelligent and brilliant and able to make connections between dense theoretical works and new phenomena. Phenomena so new they may not even have words yet. By elevating your ideas so much that "ordinary" words just aren't enough to capture them, you search for words, too, that are so elevated that ordinary readers just can't comprehend them. This elevation of writing is so prevalent in academic circles that there's even a word for the string of words used to refer to a given phenomenon in the context of that paper: operationalization.
In academic writing, operationalization is supposed to be a good thing. It tells readers exactly what you mean when you say XYZ. It shows your teachers you actually do know what you're talking about because you can explain it in other words.
It also tells your readers that they are not smart enough to be reading your content.
While it can—and often does—make the author look "smarter," academic writing also makes your writing less accessible. It alienates readers who may be interested in the topic of capitalism, but don't need to impress their peers with Marxist jargon to describe what capitalism is. It alienates readers who aren't specialists in the topic, even when these readers are also the author's peers. It tells them "you aren't my audience; you aren't smart enough for me to be writing to you." It even alienates readers by refusing to address them in the first or second person.
Academic writing is inaccessible writing. While it's important to recognize the audience you're writing for, and to write for that audience, it's also important to make sure your work is actually read and understood and appreciated. In appreciating your extensive vocabulary, even the most academic audiences may fail to appreciate the core purpose of your writing—which may be to share ground-breaking research, revolutionary theories, or critical reports. If your writing is inaccessible, it's ineffective—and what's the point of producing writing that has no effect on its readers?
As it turns out, increasing the complexity of a text doesn't actually cause an essay's author to seem more intelligent.[2] The best writers are those whose words can reach the most ears (or eyes). That isn't to say that great writers don't have extensive vocabularies—they do. It just so happens that those who are seen as the most intelligent are also those who can convey the most information in the simplest, most accessible form.
I guess Polonius had it right when he said "brevity is the soul of wit." Maybe this is why all of your professors were imposing page limits all along.
[1] Oppenheimer, D. M. (2006), Consequences of erudite vernacular utilized irrespective of necessity: problems with using long words needlessly. Appl. Cognit. Psychol., 20: 139–156. Retrieved from http://www.ucd.ie/artspgs/semantics/ConsequencesErudite.pdf
[2] Ibid.